Day 2. Lavender Fields Forever...
Cliff Notes Version
Where we stayed: Lahaina Inn (Lahaina)

Where we ate: Coffee at Sunrise Cafe, smoothies at Cafe Cafe Maui, Lavender coffee, scone and cookies at Ali'i Kula Lavender Farm, Aloha Mixed Plate for dinner, and Captain Jacks's Island Grill for Pineapple Cider and local brews.

What we saw: Giant Banyan Tree in Lahaina, windy roads along the coast, all sorts of Lavender, Hawaiian flowers, and succulents, and a few chameleons.

Where we shopped: Various shops on Front Street in Lahaina
Morning
We kicked off Day 2 of the vacation with a 5k run around Lahaina. Did you know that Lahaina Town is the second most frequently visited spot on the island of Maui? Maui's beaches are #1. The primary draw in Lahaina is Front Street (formerly known as "The King's Road"). In a nutshell, Maui Guide Book nailed it:
We spotted a great coffee shop Sunrise Cafe on our run which had a great waterfront location and was near the Giant Banyan Tree. It is the island's oldest and biggest banyan tree which was imported from India and planted by the Sheriff to commemorate the 50th anniversary of the first missionaries in 1873. At the time of planting, the tree was only 8 feet high and it now has a dozen plus trucks and spreads over two-thirds of an acre. You might even encounter a pop up art and craft show if you are lucky!
The tree is near the Old Courthouse which is located by the Lahaina Harbor. The Old Courthouse is an 1859 structure that was built from coral and materials salvaged from Kamehameha III"s (King of Hawaii from 1825-1854) unfinished western palace called Hale Piula which was said to be destroyed by the a strong and unruly windstorm.
If you have more time to spend in downtown Lahaina you may want to check out the Historical walking tour or check out some of the town's historical landmarks:
Afternoon
The majority of the day was spent driving through the outskirts of the peaks and valleys of Mauna Kahalawai (West Maui mountain range). Our Ford Focus was certainly tested driving the windy and sometimes rocky and unpaved roads on Route 30 (Honoapi'ilani Highway). After our ~3 hour scenic drive we arrived at the Ali'i Kula Lavender Farm. I have been a long-time fan of lavender, especially since I have toyed around with various Lavender scented candles over the years -- so I certainly wanted to check out this place.
We arrived at Ali'i Kula Lavender Farm around 3pm, just in time for our tour with resident lavender expert, Dustin. Before our tour began we spotted a few tiny chameleons which Dustin let us play with. They are similar to mood rings and change colors when they become stressed or relaxed. Interesting right?
I really enjoyed learning about the history of the farm so I thought I would share some of the highlights. Agricultural artist and horticultural master Ali' Chang (now deceased) received a lavender plant as a gift and after moving to his retirement home in Kula in circa 2001. He re-planted the lavender plant and it blossomed, leading Ali' to take on the venture of developing a 13.5 acre farm. The farm now houses ~45 different types of lavender! Turns out this specific location has ideal weather conditions: Drought-like conditions with sprinkling mists from the mountainside in the afternoons. I believe Dustin compared this climate to that of Egypt.
While we at the farm we were able to explore the Hawaiian gardens that were full of rare and unusual succulents and other native florals. We also tried out some tasty treats which included: lavender coffee, scones and cookies. The cookies were our "reward" for completing the Lavender Farm Scavenger hunt. I think the scavenger hunt was meant more for kids, but we took it VERY seriously.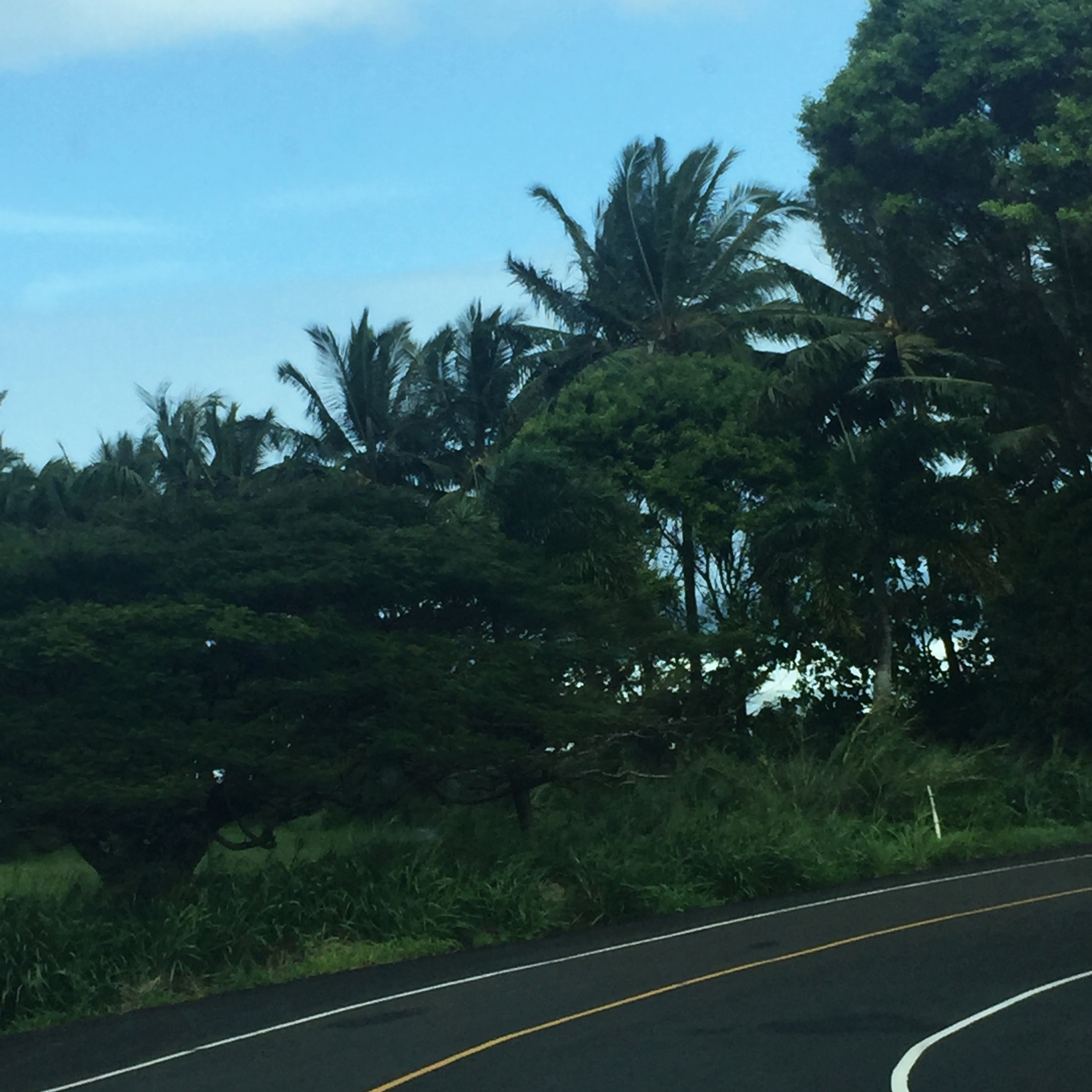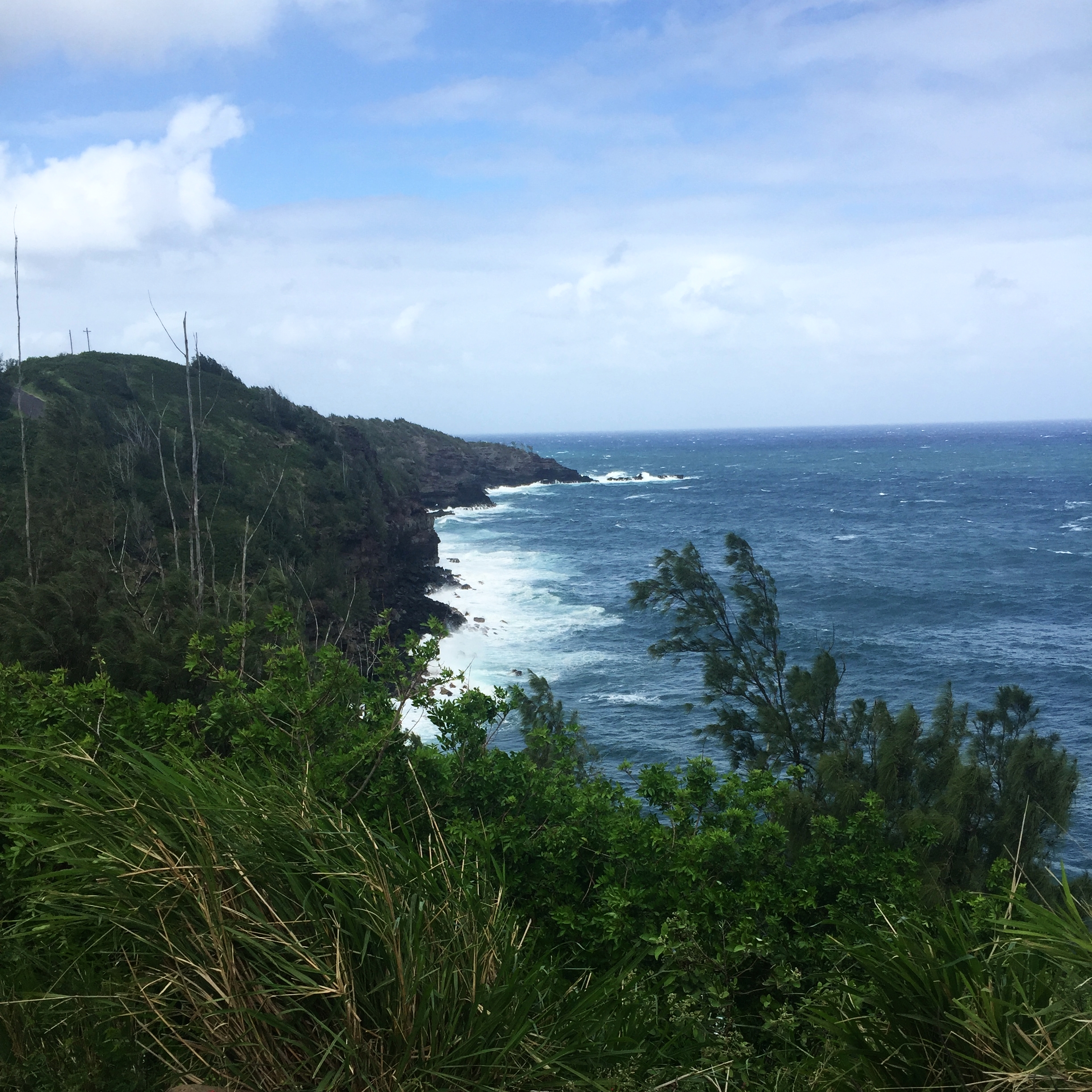 Evening
After the Lavender tour we were starving so we jetted back to Lahaina and grabbed an early dinner at Aloha Mixed Plate. The prices were very reasonable and I thoroughly enjoyed my $3 mai tais and coconut shrimp. We watched a beautiful sunset as we listened to the festivities next door at the Old Lahaina Luau. Side note: Later on in the trip we found out from other travelers that this Luau is considered the top Luau on the island.
After dinner we explored some of Lahaina's Front Street shopping - which ranged from "Made in China" trinkets to hand crafted art from local artists. Before we turned in for the night we grabbed some local beers and Pineapple Cider at Captain Jacks on Front street.
Things to keep in mind:
Parking. Parking in Lahaina can be a bit tough on the weekends. There really is no free parking, but there are ample parking lots. Make sure you pay when you park or your car will be booted!
What we skipped?
Pailolo Channel and various towns. We didn't really do too much exploring in Kaanapali, Kaanapali, Kahana or Kapalua on the drive through West Maui. We stopped at a few beaches such as DT Fleming Beach Park, but the majority of the beach front was dotted with beach resorts.
Historical Old Lahaina. Although we referenced some great local historical spots in Lahaina, we breezed through most of them and probably didn't give them the full attention that they deserve. Next time!
*Additional Resources: Visit Lahaina, Maui Guide Book